Make an appointment with Rosswell Gadsden by calling or emailing for further details.
Mob: 07498 218609
Email: [email protected]
In this time of crisis, I am offering 4 free online places via Zoom to frontline NHS staff. I have signed up to take part via https://www.frontline19.com/ please email me with the above email, call or text me.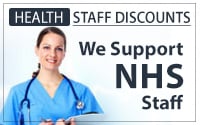 UKCP Member No. 00313610
Enhanced DBS Certificate No. 001680076973
Data Protection Registration No. ZA062426
Aviva Provider Number: 600105251
AXA PPP healthcare reference number: RG03195
WPA Provider Number: SP081136
WPA Protocol Provider Number: 920744459
BUPA Provider Number : 30047027
Room 13
Captain Suite
Royal Mail House
Southampton
Hampshire
SO14 3FD
Telephone : 07498 218609
Local Business Connections: